faq's
Give us a call or send us an e-mail if you have any further questions or concerns.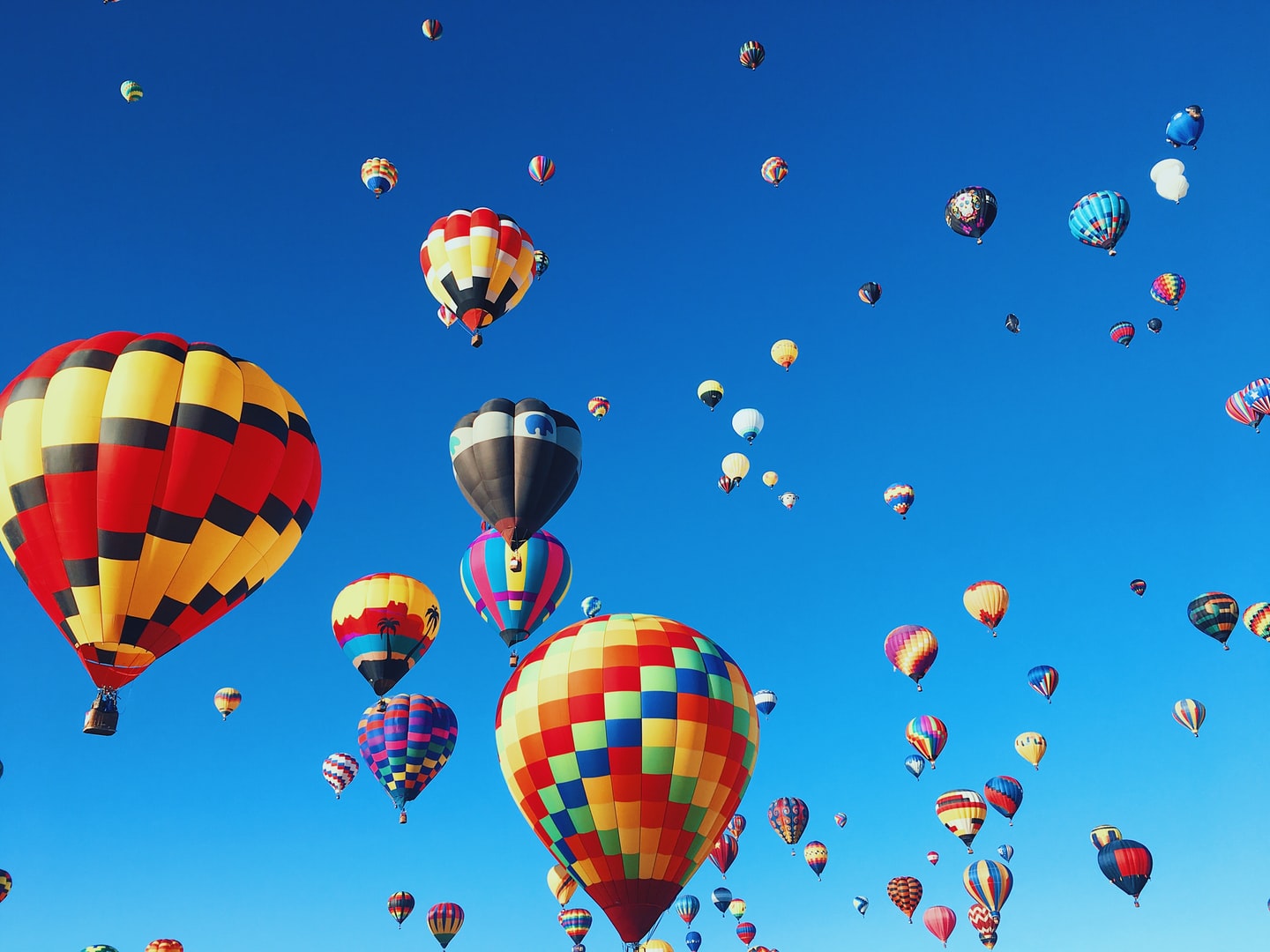 How long does the flight last for?
Your hot air balloon experience will be approximately a one-hour flight. Plan to be with us for about 3 hours for the whole experience from checking you in and having you back safely on the ground and to your vehicle.
What is recommended for attire?
Generally, you want to wear comfortable clothing and closed toe shoes. Sweaters and jackets are always recommended Temecula mornings can be chilly depending on the season.
Can I bring my child with me?
We do not have any age restrictions; however, we do have a 48-inch height or at least 6 years of age requirement. You cannot hold your child at any time during the flight; children do need to be able to stand on their own for the approximate one-hour long balloon flight. Also, keep in mind the sound of the burners can sometimes scare younger children.
What if my reservation is cancelled due to weather?
We are continuously monitoring the weather and if it looks like your selected date might be affected, we will let you know as soon as possible. In case of inclement weather, you will have the choice of a full refund or rescheduling at your convenience. If you have a promotional non-refundable ticket, you may reschedule your flight to the next available date or transfer your ticket to another guest to redeem.
My promotional ticket expired; will you still honor it?
Yes, you may reschedule or schedule the next available date.
What is the cancellation policy?
You may cancel or reschedule a reservation 48 hours prior to the reservation date without penalty or rebooking fee. Failing to show up or arriving late to the flight is consider a no-show. Should you or anyone in your party fail to show up for your hot air balloon flight there will be a rebooking fee. No EXCEPTIONS.
Is it safe?
Safety is always our first priority! Serenity Balloons reserves the right to cancel any flight anytime in compliance with FAA regulations and more importantly for the safety of our passengers and crew. Serenity Balloons is fully licensed and insured.
Will there be anything to eat and drink?
Water will be available throughout entire time with us. After landing, we provide a celebratory champagne toast and post flight refreshments and snacks.
Should we tip?
Like all service providers, a gratuity is always appreciated. Tips are shared among the flight team and are greatly appreciated.